FAQ & Info
Screen Printing Info

Minimum: There is a 12 shirt minimum per design/ink color & color change for screen printing jobs in our shop


Artwork Requirements: All artwork should be print sized. All artwork should be submitted as vector or 300dpi raster. All fonts should be converted to outlines or curves. Artwork should be submitted in either, .ai, .eps, .pdf, or .cdr. **See additional info below**

Color Matching: No colors shown on mock-ups, logos, artwork, or the like should be considered color matched to a Pantone (PMS) color. We will do our best to match the color, however, we will not perform any color matching without your expressed written request. PMS Color matching is billed per quote.

Dark Garments Flashing: All dark garments will require a second color for the flash. As such, please price the next color column for all dark garments.

Infant and Youth Sizes: We're happy to print youth sizes but what looks best on a 3XL won't fit on a Youth XS tee. These items require a new set of screens and will be billed as such.

Turnaround Time: Typical turnaround time is 7-15 business days + shipping time. Turnaround time is only an estimate, is not guaranteed and starts when your order is paid for AND we have Proof/Mockup approval to complete your job. Complex designs or orders with extra add-ons may increase turnaround time. Allow for at least 3 additional days for interior printed tags. The most up-to-date turnaround time will be listed on your quote and invoice. If you have a deadline for your order, you must let us know when placing your order and a rush fee may imply. Taking longer than 24 hours to approve your digital proofs may delay your order. Any circumstances out of Black Dogs control (ie: weather delays, shipping errors by the supplier, etc.) may also require more time and are not factored into the initial turn around time estimate.

Rush Services:​​ Print quality is our first priority. If we can accommodate a rush without jeopardizing the order, we will accept rush orders.

Rush fees are as follows:

Less than 10 days - 15% increase | 7 Day -20% Increase | 6 Day -25% Increase

5 Day -30% Increase | 4 Day-40% Increase | 3 Day -50% Increase

Screen Printing Pricing Matrix
Our screen printing service pricing is based on four major criteria.
​
Number of items – Effectively, this is the number of garments.

Number of Print locations – Speaks for itself

Number of colors – Simply put, this is the total number of colors in the design

Specialty Services – Finishing and add-on services such as neck labels, folding or specialty inks.

GARMENTS PRICING (the cost of your T-Shirt etc...) IS SEPARATE AND ADDITIONAL.

While we can try to estimate the price of your project based on these criteria, it's always best to contact us directly for a quote.


Inks, Additives, and Transfers (priced per piece)
PLASTISOL inks INCLUDED

WATER-BASED inks add $0.50

DISCHARGE inks add $1.50

SPECIALTY Inks (High density, Gel, Puff, Glow, or Glitter) add $0.50

Additive for Nylon jackets add $.50

Foil adhesive additive add $.75

Additional Pricing Info:
Screen Fees: We do not charge screen fees unless your order is below our minimum quantity at $25 per screen.
Basic Artwork Setup: $15 to setup all non-print ready artwork.
Advanced Artwork Setup: $60\hour for additional art design, setup, and format artwork. (30 minute minimum)
Color Changes: $10 per screen per color change. There is a 12 shirt minimum per color.
PMS Color Matching: We can match any color! $10/ea
​
Will You Save My Screens?

We do not save your screens. At the end of each week we reclaim all of our used screens to begin printing the next jobs for the following week. We go through a lot of screens per week and therefore need to reclaim and reuse our screens very frequently. Because of this, we do not hold screens on file for potential future use.


A Word About Artwork

To ensure that we provide you with screen prints to the highest standard, we need to ensure we have the correct files before the job can begin. It is important to ensure the artwork you are supplying is either the size it is going to be printed or larger, otherwise if we have to enlarge a smaller file, detail can be lost. See below the file types that we accept when setting up your job to be screen printed.

VECTOR FILES


Vector files are our most preferred type of file when setting up a screen print job. The reason for this is the file can easily be made larger or smaller without compromising the quality of the artwork. It is important that you or your designer doesn't just save other images or designs like JPEG's in a vector file, it's important that the design and any text in the design has been expanded to outlines.

- Adobe Illustrator Files (.ai)

- Vector files that are saved as .pdf or .eps (ensure all artwork and text has been expanded to outlines)

RASTER ARTWORK

Raster artwork is artwork that has usually been created or scanned into Photoshop and does not have outlines like a vector file. The file size is very important when creating your artwork in Photoshop to ensure it is larger than the print and is a minimum of 300dpi.

- Saved as a Photoshop file (.psd)

- Must be the same size as you plan it to be printed or larger

- All raster images must have a resolution of 300dpi or more

- Fonts need to be rasterised or sent to our team

- All raster must be in the original colour space. We suggest full colour graphics in RGB, if your file has been submitted in CMYK please do not convert to RGB as some colour data maybe be lost.

UNACCEPTED FILES / NEED REWORKING

We cannot accept the below files because they do not have enough information saved within them to screen print from:

- JPEG

- PNG

- Microsoft Word Doc

We have an expert in-house design team that can help create your artwork from scratch or redraw your current artwork if it is not currently saved in the correct format. Any design assistance we provide, we charge for but the files are yours to keep when they are completed.
Frequently Asked Questions


CUSTOM APPAREL PRINTING & MERCHANDISING SINCE 2015

Black Dog Printing provides high quality custom apparel printing Worldwide. We understand that our quality is achieved by attention to detail, using only the best materials, and our top notch one on one customer service. Our tradition has always been to help clients get the best product for the best price. Have a question or not sure where to get started? We can help you find the right solution that fits your budget and brand.

WHAT'S THE PROCESS FOR PLACING A CUSTOM ORDER ?

You will need to have your artwork ready (see the 'What Kind of Artwork Should I Submit' FAQ for details).​​

Have an idea of what ink colors you're wanting for your design.

If you have a specific brand/style of garment, perfect! If not, we can get our hands on *almost* everything, so let us know what you have in mind, and we can track it down for you.

Figure out your order quantity (No minimum for DTG, 12 Minimum single color screen print), and place your order! This would be the time to let us know your deadline, as well.

When we have all of the pertinent information for your order, we'll work up an estimate and send it to you for approval.

Once we get your written approval on the estimate, we'll work up a digital mock-up and send it to you for approval on sizing/placement of your design.

After we receive approval on your mock-up, we'll convert your estimate to an invoice and send it to you for payment.

Your garments will not be ordered and production will not begin until we receive your payment in full, and it has cleared.

From here on out, it's smooth sailing! We'll keep you posted on the progress of your order via email, and alert you upon completion. If you're a local customer, we'll arrange pick-up at that point. If not, we'll schedule your delivery, and send you the tracking information.

What Type of Art Files do you Accept?

All files must be 300 dpi or more. Preferred file types are .PSD, .EPS, .PDF & .AI. If your submitting Adobe Illustrator files, please make sure all text is converted to outlines on a solid or negative background. There may be charges for "Almost Print Ready" files depending on how much work is required to get them to "Print Ready". There is a $15 "Vector" fee for Non-Print Ready art.

What Is Your Average Turn Around Time?

Our average turn around time is 10-15 business days (Mon – Fri) plus shipping time. This is not guaranteed. If you pay for an order after 5:00pm your order will not be processed until the following business day. Adding additional finishing to your order may extend your turn around time.

What Are Your Standard Print Sizes?

Standard Screen Size: Up to 12.5″ X 16″

NOTE: Artwork size stays the same throughout your entire order. Screen sizes do not increase for each garment size.

What are the Safe / Printable areas on a T-Shirt?

Please note that not all shirts will be sewn exactly the same; these dimensions are to be used for reference as a "safe" zone to avoid printing on any seams or edges.

Youth Small: 10" W x 13" H
Youth Medium: 10" W x 13" H
Youth Large: 14" W x 14" H
Adult Unisex Extra Small: 12" W x 14" H
Ault Unisex Small – 5XL: 12.5″W X 18″ H
Girls Small – 11" W x 14" H
Girls Medium – 12" W x 18" H
Girls Large – 12" W x 18" H
Girls Extra Large – 12" W x 18" H

NOTE: Any print that goes over a seam can result in imperfections in the print.

Do You Offer Brands and Items That Are Not Posted on Your Price Chart?

We can get just about anything you need. If you do not see the item you want in our online catalog, please leave a note in your quote request and ask for pricing.

Can I Get 100 T-Shirts With Two Separate Designs?

You can, but it would have to be priced as two separate 50 piece orders.

Can I Choose Different Items, Sizes, and Colors In The Same Order? What About Styles?

Sure. You can do all sorts of different colors and sizes with your order as long as the printed ink color stays the same. You can also mix different items as long as the print size is the same. If you decide to change the color of the ink, there will be an Ink Change Fee of $10 per ink color changed. Customer is only allowed one ink change per every 12 items sold.

I am missing a few Items / I received more items than I ordered. Why is that?

Sometimes an item may be misprinted or damaged in production. We will call you before shipping to let you know if there was an error and we will deduct our mistake from your bill. You will not be charged for our mistakes. If you get more than you should have, Stop Complaining! You just got free shirts!

I Don't Have Artwork, Can You Make Custom Artwork for me?

We do offer custom artwork creation, but it really all depends on what you are looking for. For a quote, send your ideas to Artdepartment@blackdogprintng.org. If we can't make it for you, we can send you to one of our many trusted artists who can.

I Found Something Wrong with my Order! What do I do?

If something is wrong with your order, please contact us within 48 hours of receiving your order. If we have made an error in any way we will take care of you!

I Need My Order Fast! Do You Do Rush Orders?

We do not currently offer rush orders. If you need something faster, please contact us @ info@blackdogprinting.org.

My Band is on Tour Right Now. Can You Ship My Order to the Venue?

For Sure! Just let us know the most convenient place for you to pick-up and we will ship it there.

What Is a Screen?

A screen is used for each color ink used on a garment. (ex. 3 Color Art = 3 Screens)

When I Place My Order Do I have To Pay In Full Up Front?

We require a 100% deposit. Your payment is used to order the materials for your order.

Do You Accept Customer Supplied Garments?

Usually the answer will be no. We will make exceptions for certain orders and offer these guidelines:

Customer Supplied Garments Info Page

Will you save my screens?

We do not save your screens. At the end of each week we reclaim all of our used screens to begin printing the next jobs for the following week. We go through a lot of screens per week and therefore need to reclaim and reuse our screens very frequently. Because of this, we do not hold screens on file for potential future use.

Do you offer "Test Prints" or can I just get 1 to see if we like it?

We do not offer test prints. The labor involved in setting up the press for 1 shirt does not make this feasable. If we are runninng transfers for you, the minimum to order is 10. DTG we CAN make 1 but the cost will be higher and the print will not resemble the final product if you change print methods.
Preparing Your Art

PNG files must be at least 300 dpi with a transparent backround or Vector Format. If your file is not 300 dpi, you cannot just increase the resolution of the file. This is called "upsampling" and will result in a blurry image. If you are creating your file in Adobe Illustrator or another Vector-based software, just size your image to the size you want it to print.

Half Tones: Please allow us to halftone the images for you. If we do not control the halftones, we cannot guarantee the quality of the print. We do understand that some designs are complex and will require separation fees, as a client you may be inclined to try to separate or halftone the image yourself to try to keep your cost as low as possible. Unfortunately this does not work. Our computers in the art department are calibrated to set the halftones specifically for the films and screens that we use for printing. Often times if you try to separate or halftone the image yourself it may cause more art charges than you would have originally incurred.

We accept the following File Types:

Corel Draw (.CDR)
Illustrator (.AI)
Vector (.EPS)
Photoshop (.PSD)
PDF
PNG/JPEG
TIFF

We prefer .CDR/.AI or .EPS files first because Vector images can be scaled without affecting quality. We prefer .PSD or .PDF second &.PNG .JPG/.JPEG or .TIFF last.

size your design
Your design should be sized to the size it should be printed. If you want your print to be 10" wide, please be sure the actual design within the file is 10" wide, not just the background of your design file.

convert your text to outlines
If you are creating your file in Adobe Illustrator, you will need to choose "Create Outlines" on all your text. This allows us to open the file without requiring the font.

Want to save money? Use fewer colors

In order to transform your design into a screen-printed garment, each color requires its own film positive and its own screen. Those cost time and money. To reduce your overall cost, use fewer colors to limit the total number of screens.

Screen printing might be for you if you meet this criteria:
1. You're looking to make a large order of t-shirts at one time
2. Your t-shirt order all would be the same design
3. The t-shirt design doesn't have many different colors in it (the more colors, the more expensive)

DTG Printing
Eco-Friendly Water-Based Inks
Softer feel
Unlimited color usage and greater detailed prints
One-off printing

No setup fees

Silk Screen Printing
Vibrant Opaque Plastisol Ink
Greater Volume Discounts
Best for bulk orders
Wider range of printable fabrics

For any additional help, please feel free to email us at artdepartment@blackdogprinting.org
Terms & Conditions


Please read our terms and conditions carefully.
Here's how our process works


Sales intake
We will work with you via email/phone to gather your requirements for the job. Please email us at info@blackdogprinting.org with questions or concerns.

We will collect:
- Artwork information
- Garment information
- Quantity
- Due dates
- Shipping/pickup info
- Payment information


Art
We charge [$60 per hour] for custom art. We can design for you, or you can provide your own
art.

Customer provided artwork must be:
- In a vector format (more info)
- Print-ready

If you're not sure that your art meets our requirements, contact us at artdepartment@blackdogprinting.org.


Art Approval
You must approve print-ready art whether you provide it or we make it.


We will send an approval through Printavo. Please respond [within 48 hours], or we may delay
production of your order.


Art revisions and changes
We offer one (1) round of complimentary revisions to art. Any art changes beyond the first may incur
our art fee of $60 per hour.


Quoting
Based on your specifications, we will provide a Quote at no charge.


Quote approval
You will approve the Quote through Printavo. Please confirm that:
- Quantities, garments, and artwork are correct
- Pricing is correct
- Delivery details are correct (date and location)
Please respond [within 48 hours], or we may delay production of your order.

Your quote will be good for seven days unless other arrangements have been made.


On-site press proofs and approvals
We offer on-site press checks for a $250 fee (at the time of our choosing). There is a rejection
fee of $250. We do not offer samples.
To ensure that our work meets your specifications, please read your Quote and Art Approval
carefully.

​Best Print Method
We will always choose what we think is the best print method for your job unless you specify otherwise.

Out of Stocks / Substitute Replacements
It is unfortunate, but sometimes our vendors will run out of particular styles or colors. If this happens we can offer a variety of possible substitute products from our catalog, or you can choose to wait until the items are back in stock. If you choose to wait for the inventory to be replenished then we cannot guarantee the turnaround time or that the items will be back in stock when the vendor says they will. If we do not hear from you in the alloted amount of time we will choose a substitute garment of equal or higher value in the closest color match we can find to keep your due date.


Shipping or Pick-up
We offer shipping or on-site pick up. Shipping fees are charged at market rate. On-site pickup is
free. Shipping is not included in estimates unless specified. Shipping time is not included in turnaround time. Once the shipment is handed over to the carrier, we cannot guarantee timeliness or exact delivery dates. Domestic UPS Ground shipping times from our facility are from Zip Code 47374.


Will you save my screens?
We do not save your screens. At the end of each week we reclaim all of our used screens to begin printing the next jobs for the following week. We go through a lot of screens per week and therefore need to reclaim and reuse our screens very frequently. Because of this, we do not hold screens on file for potential future use.


Garment Subjectivity

Black Dog Printing will not be responsible for you not liking the garment printed on or the printed artwork. We do our very best to make sure you have selected a garment that you will expect and matches your needs, but we also expect you to do some research on your own. We do our best to provide garment size specs for each product listed on our website. If size specs are not listed on our site, we recommend you confirm and verify them on the manufacturers' site to ensure the garment is going to fit as you intend. If there's any doubt about whether you'll like the selected garment, we recommend ordering a blank sample first. Please keep in mind that ordering blank samples will push back the turnaround time. Blank samples are available for purchase but are not refundable or transferable towards a full production run.


Spoilage and misprints
Mistakes happen! We will replace up to [5%/$250] of an order proven not to match the art approval or quote, and/or offer a significant credit toward your next order.

In the event that we make a terrible error in printing your shirts, then we will reprint the order for you at no additional cost. We do not offer refunds. This rarely happens and really only applies to serious mistakes like printing the wrong art, printing the wrong location, or ordering the wrong color garments. If you require precise measurements of artwork, pantone ink matching, or press checks, this must be communicated prior to approval and it is your responsibility to make sure these requests are notated in the "notes" section of the quote sent for approval, and a surcharge may apply.

In this (and any printing industry), misprints happen. A screen could come out of registration, we may find a defect in the garment, the garment may come from a bad dye lot, etc. There are a million things that could go wrong but we manage to keep misprints and defects well below 1% of all garments printed over the course of a year. This isn't to say that your order will be guaranteed to have less than 1% misprints, this just happens to be our average. If we misprint a few of your garments then we will NOT charge you for these, and we'll likely even throw them in with the order at no charge if they are passable. Since misprints can happen, we'd encourage you to order extra garments if you need exact quantities due to preorders or team member requests. For example, if you are ordering a single Extra Small garment for your kid, there is a chance that this garment becomes a misprint. Due to the nature of the screen printing process, we would be unable to setup the screens again just to print this single shirt.

We try to minimize it, but misprints do happen and we cannot predict when. Work with us and plan ahead.

Customer Responsibility for Counting Shirts/Items
At Black Dog Printing, we strive to provide exceptional services and ensure a seamless experience for our valued customers. As part of our commitment to transparency and customer satisfaction, we have implemented the following policy requesting you count your shirts/items before leaving our premises.


Counting Responsibility

It is the customer's sole responsibility to thoroughly count and verify the number of shirts/items received from Black Dog Printing before leaving our premises. We kindly request that you allocate sufficient time to carefully inspect your order to ensure its completeness.

Customer Acknowledgment

By proceeding with the transaction and collecting your order, you acknowledge and agree that you have personally counted the shirts/items provided by Black Dog Printing and found them to be accurate in terms of quantity.

Waiver of Liability

In the event that you fail to count and verify the number of shirts/items before leaving our premises, we cannot be held responsible for any missing items that are discovered thereafter. This waiver includes, but is not limited to, any claims for compensation, refunds, or replacements for missing shirts/items.

Notification of Discrepancies

If, upon counting, you identify any discrepancies or missing items, it is imperative that you notify our staff immediately before leaving our premises. We will make every effort to rectify the situation promptly and to the best of our ability.

Assistance and Verification

Our staff members are available to assist you in counting and verifying your order. If you require any assistance, please do not hesitate to seek their support. However, please note that the ultimate responsibility for counting and verifying the shirts/items lies with the customer.

Order Confirmation

We encourage customers to review the order confirmation provided by Black Dog Printing prior to collecting their shirts/items. The order confirmation serves as a reference document that outlines the quantity of shirts/items included in the order.


By accepting the services provided by Black Dog Printing, you agree to the terms outlined in this waiver policy. It is important to understand and comply with this policy to avoid any potential misunderstandings or disputes regarding missing items after leaving our premises.


Manufacturer Defects
Black Dog Printing is not responsible for mistakes or defects on behalf of the manufacturer or distributor: mislabeled sizes, inconsistent coloring, dye lots, manufacturer garment defects, holes, etc. All garments will be counted in bulk (dozens, or however they are packaged by the manufacturer). We cannot inspect each garment or count them in individually. Manufacturer and distributor defects or mis-shipments will delay production until all garments are received. It is highly recommended to order more garments than needed for each size. All additional garments will be included in the print run and we will bill for what is printed.


Acceptance clause
Use of our services constitutes acceptance of the Terms and Conditions.


Privacy policy
Our company shall implement and maintain reasonable procedures for protecting personal
information in accordance with local law.


Limitation of liability
We may not be held liable for misuse or harm arising from the use of our products or services.
This includes:
- Copyrighted material
- We will not knowingly reproduce copyrighted material. We are not liable for any
copyright claims, lawsuits, or issues arising from the illegal use of copyrighted
material.
- Missed deadlines for events
- Shipping errors
- Misprints
- Spoilage
- Breach of contract
- Late orders


Property rights
Unless otherwise noted, we claim ownership for all artwork created for any project. We offer a one-time transfer of ownership for a fee (when and if applicable).
Exception: we waive the right to customer-supplied artwork that we do not make any changes to.


Payment terms
Payment is due at time of service, agreed upon in your Quote as the "Payment Date." We do not accept down payments or partial payments.
You may pay with cash, check, and all major credit card providers. We will typically ask you to pay directly through your Invoice, online, through Printavo.
Non-payment: if payment is not received on the agreed upon "Payment Date," we will not produce your order.


Refunds and returns
[We do not offer refunds, exchanges, or returns on our custom work.] We reserve the right to work with you on a case-by-case basis if we have made an error.


Termination clause
You are free to stop using our services at any time. We may terminate service, with notice, if you violate our terms, abuse our services, cause us legal liability, or otherwise harm or hamper our continued operations.

Revisions and changes
We may revise our Terms and conditions from time to time to better meet legal requirements or address changes in our services. You will be notified via email of any changes to these terms.

Simplified terms
This is a simplified version of our terms. It does not supercede the actual Terms and Conditions.


Our process is like this: we'll help you pick the garments and the decoration style. You'll tell us how many you need. We can make your art for $60 an hour. You can provide us art, but it has to be print-ready.



Then, we'll send you two approvals:
- Art ("Art Approval")
- Payment ("Quote")


You have 48 hours to reply to these approvals. Look at your Art Approval carefully. Your Art Approval will have everything you'll need to know – we're pros. You get one change for free!
Once your art is approved, you'll pay us – then we'll get rolling. We don't like on-site proofing. It's a $250 fee.

Then, we'll either ship your products (at a cost), or you can pick them up for free.


The legal jargon says:
Using our services means you agree to these terms. We'll protect your info. We're not liable for mistakes you made, copyright claims, shipping problems, and some other uncommon issues. We own the art we create for you, unless you purchase it for a small fee. Payment is due at time of service. No refunds or exchanges, but still contact us if something is wrong. You can break up with us and we can break up with you, no strings. We might change these terms if something is wrong with them.


Terms and prices are subject to change without notice.
Privacy Policy

Black Dog Printing Privacy Policy


This Privacy Policy describes how your personal information is collected, used, and shared when you visit or make a purchase from www.blackdogprinting.org.


PERSONAL INFORMATION WE MAY COLLECT

When you visit our website, we automatically collect certain information about your device, including information about your web browser, IP address, time zone, and some of the cookies that are installed on your device. Additionally, as you browse the Site, we collect information about the individual web pages or products that you view, what websites or search terms referred you to the Site, and information about how you interact with the Site. We refer to this automatically-collected information as "Device Information."

We collect Device Information using the following technologies:

- "Cookies" are data files that are placed on your device or computer and often include an anonymous unique identifier. For more information about cookies, and how to disable cookies, visit http://www.allaboutcookies.org.
- "Log files" track actions occurring on the Site, and collect data including your IP address, browser type, Internet service provider, referring/exit pages, and date/time stamps.
- "Web beacons," "tags," and "pixels" are electronic files used to record information about how you browse the Site.


Additionally when you make a purchase or attempt to make a purchase through the Site, we collect certain information from you, including your name, billing address, shipping address, payment information (including credit card numbers, PayPal, email address, and phone number. We refer to this information as "Order Information."


When we talk about "Personal Information" in this Privacy Policy, we are talking both about Device Information and Order Information.


HOW DO WE USE YOUR PERSONAL INFORMATION?

We use the Order Information that we collect generally to fulfill any orders placed through the Site (including processing your payment information, arranging for shipping, and providing you with invoices and/or order confirmations). Additionally, we use this Order Information to: Communicate with you; Screen our orders for potential risk or fraud; and When in line with the preferences you have shared with us, provide you with information or advertising relating to our products or services.

We use the Device Information that we collect to help us screen for potential risk and fraud (in particular, your IP address), and more generally to improve and optimize our Site (for example, by generating analytics about how our customers browse and interact with the Site, and to assess the success of our marketing and advertising campaigns).


WE DON'T SHARE YOUR PERSONAL INFORMATION


YOUR RIGHTS
If you are a European resident, you have the right to access personal information we hold about you and to ask that your personal information be corrected, updated, or deleted. If you would like to exercise this right, please contact us through the contact information below.

Additionally, if you are a European resident we note that we are processing your information in order to fulfill contracts we might have with you (for example if you make an order through the Site), or otherwise to pursue our legitimate business interests listed above. Additionally, please note that your information will be transferred outside of Europe, including to Canada and the United States.


DATA RETENTION
When you place an order through the Site, we will maintain your Order Information for our records unless and until you ask us to delete this information.


MINORS
The Site is not intended for individuals under the age of 13 but, ya know how kids are.

​CHANGES
We may update this privacy policy from time to time in order to reflect, for example, changes to our practices or for other operational, legal or regulatory reasons and pricing. Or whatever we want.


CONTACT US
For more information about our privacy practices, if you have questions, or if you would like to make a complaint, please contact us by e-mail at blackdogprinting@yahoo.com or by mail using the details provided below:

​

Black Dog PrintingLLC
12 N 9th St
Richmond, IN
7374
United States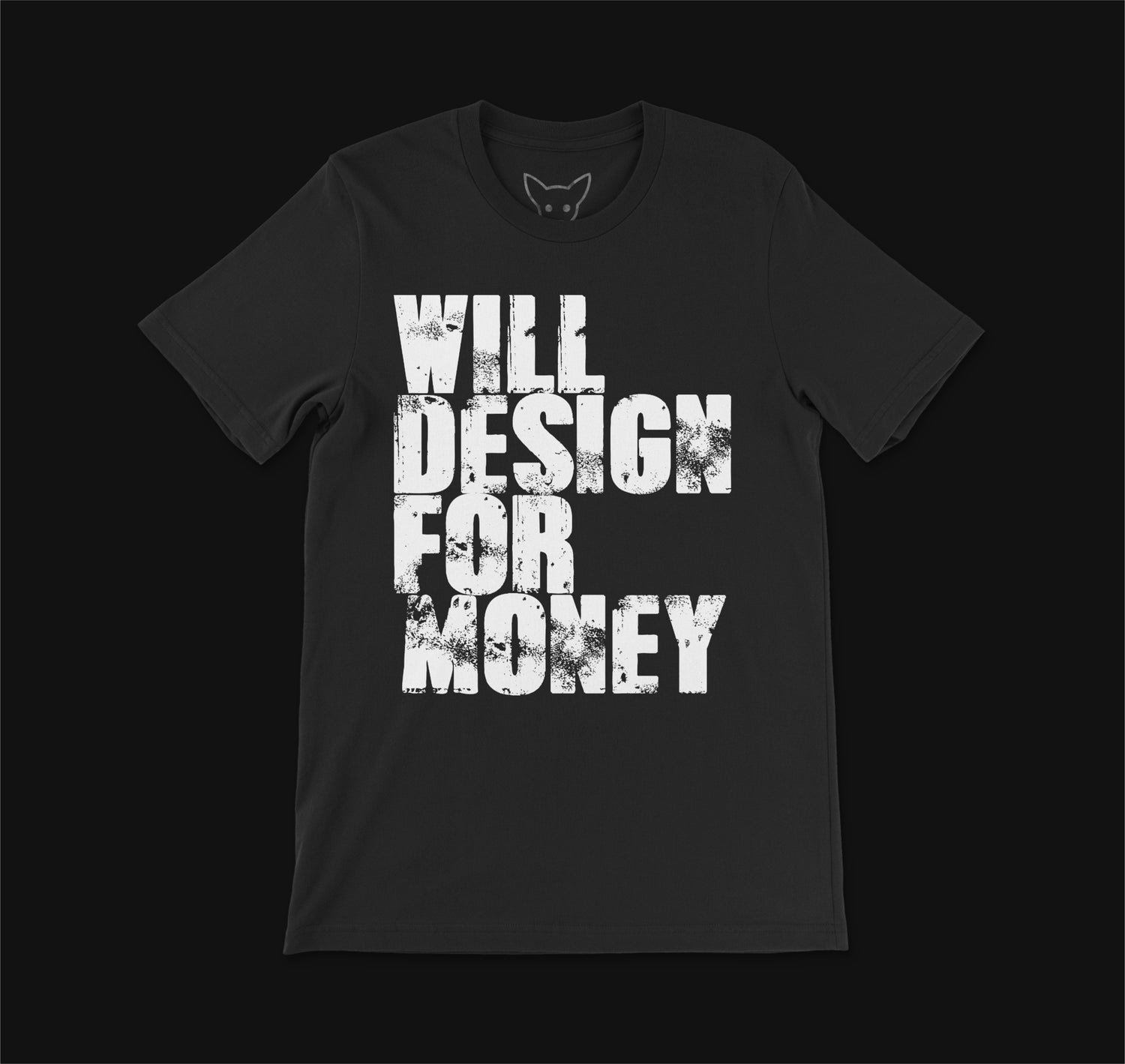 Graphic Design
Need help with your art? Let us know in your quote and we can fix that up for you.
Request A Quote